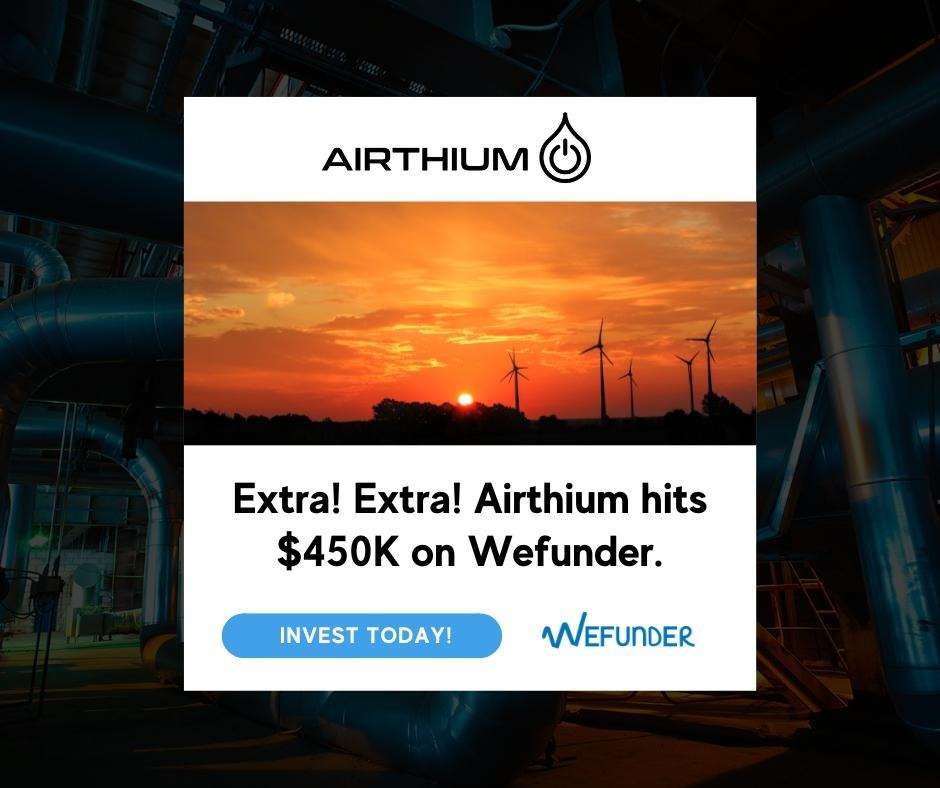 Our Reg-CF campaign on Wefunder has achieved major traction, hitting over $450K investments - and it's only the beginning!
Future generations deserve a clean, happy planet to thrive on. Why sit back, when we can take action today? Our breakthrough heat engine is the key element to reducing our worldwide CO2 footprint.
This machine can produce temperatures higher than any comparable technology on the market today – without relying on fossil fuels. It can even generate up to 3X as much heat as a resistor, using the same amount of electricity.
In case you aren't completely hooked:
No established competitors
We reach higher temperatures than existing heat pumps, extending our TAM (total addressable market) by $13B
Long-term market: 100% clean electric power at scale
Won several national awards: Prix Gérondeau by Zodiac Aerospace, Prix des Innovateurs by ArcelorMittal, and the Concours Mondial de l'Innovation
Additionally, we have been recognized as a key player in the heating segment of the thermal storage market. This market sector was valued at $20.8B in 2020, according to Allied Market Research. It is estimated to reach $51.3B by 2030, growing at a CAGR of 8.5% from 2021-2030.
Thank You For Your Time!
For those interested in learning more about Airthium, we highly encourage you to visit our raise page on Wefunder!