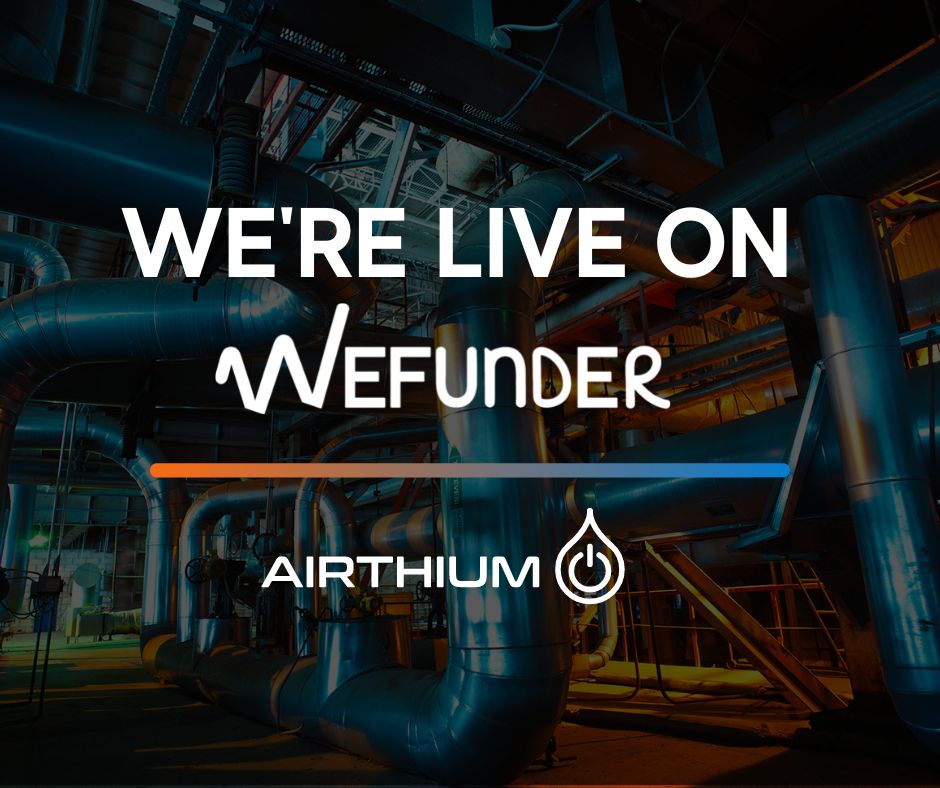 Hello, I'm Franck Lahaye, Co-founder of Airthium! The planet is sick, and it needs our help to heal it. We've made it our life's mission to create clean industrial heat that is cheaper than natural gas!
Our breakthrough heat engine is the key element to reducing our worldwide CO2 footprint. This machine can produce temperatures higher than any heat-pump technology on the market today – without relying on fossil fuels. It can generate up to 3X as much heat as a resistor, using the same amount of electricity.
As you may have heard, we're raising capital via an equity crowdfunding campaign on Wefunder! In today's blog, I am going to cover everything you need to know about crowdfunding and our current raise.
Regulation Crowdfunding and Title III of the JOBS Act
Regulation Crowdfunding (Reg CF) is a new way for startups to raise capital by selling securities through crowdfunding. In the past, a startup could only offer and sell its securities to accredited investors, and then only if it complied with complex federal and state registration requirements.
Before the JOBS Act, venture capitalists and angel investors who had a net worth of $1M or an annual income of $200K had a monopoly on pre-IPO investment opportunities in early stage startups. The average shareholder could not take part in these high-risk, high-reward investments.
Once the JOBS Act was passed, this all changed.
Now, just about anybody can have access to these potential high-growth opportunities, and normal people are able to share in the success of these new and exciting ventures!
The new regulations surrounding Title III of the JOBS Act have gone into effect, enabling companies to raise up to $5 million annually, as opposed to the previous maximum amount of $1.07 million.
Why Airthium is an Attractive Investment
We are proud advocates for the planet's health, and strive to find solutions to how humans can best navigate the tumultuous times ahead in order to protect the climate and provide for our energy needs!
Why you should invest:
No established competitors at our temperature range (320-1022°F)
We reach much higher temperatures compared to existing heat pumps, extending our TAM (total addressable market) by $13B
Long-term market: 100% clean electric power at scale
After 2028: we're decarbonizing power generation and 30% of worldwide CO2 emissions, with the same engine
Won several national awards: Prix Gérondeau by Zodiac Aerospace, Prix des Innovateurs by ArcelorMittal, and the Concours Mondial de l'Innovation
Y Combinator Alumni
Thank You For Your Time!
Now that you know a little more about who we are and the amazing things we're striving to accomplish, we hope you will consider joining our investor community of early shareholders!
Spread the word to your friends, family, and network about joining our investor community today on Wefunder!